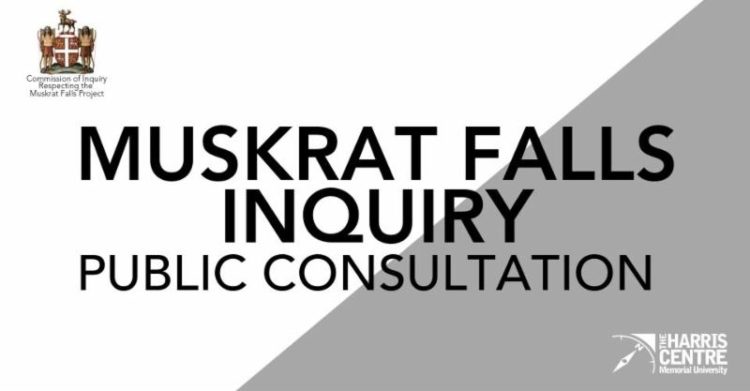 The Muskrat Falls inquiry is holding public consultations, prior to completion of the final report.
There are two public sessions:
Tuesday, July 30th at the Emera Innovation Exchange, Signal Hill Campus, 7:00 – 9:00 p.m.
Thursday, August 8th, Lawrence O'Brien Centre in Happy Valley-Goose Bay, 7:00 to 9:00 p.m.
Those wishing to speak are asked to register, click here.
For online submissions, click here.