Coronavirus: Lockdowns continue to suppress European pollution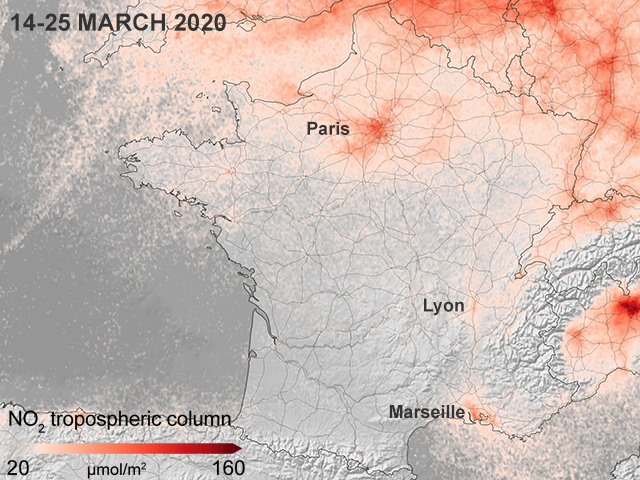 New data confirms the improvement in air quality over Europe – a byproduct of the coronavirus crisis.
The maps on this page track changes in nitrogen dioxide (NO2) – a pollutant that comes principally from the use of fossil fuels.
Lockdown polices and the resulting reductions in economic activity have seen emissions take a steep dive.
The maps were produced by the Royal Netherlands Meteorological Institute (KNMI).
The Dutch met office leads the Tropomi instrument on the Copernicus Sentinel-5P satellite, which monitors a number of atmospheric gases, including NO2.
The comparisons being made are for concentrations in the air from 14 to 25 March with the monthly average of concentrations for March 2019.